Buy My Courses
Great news! I'm now periodically offering a select few, exclusive courses available for individual purchase: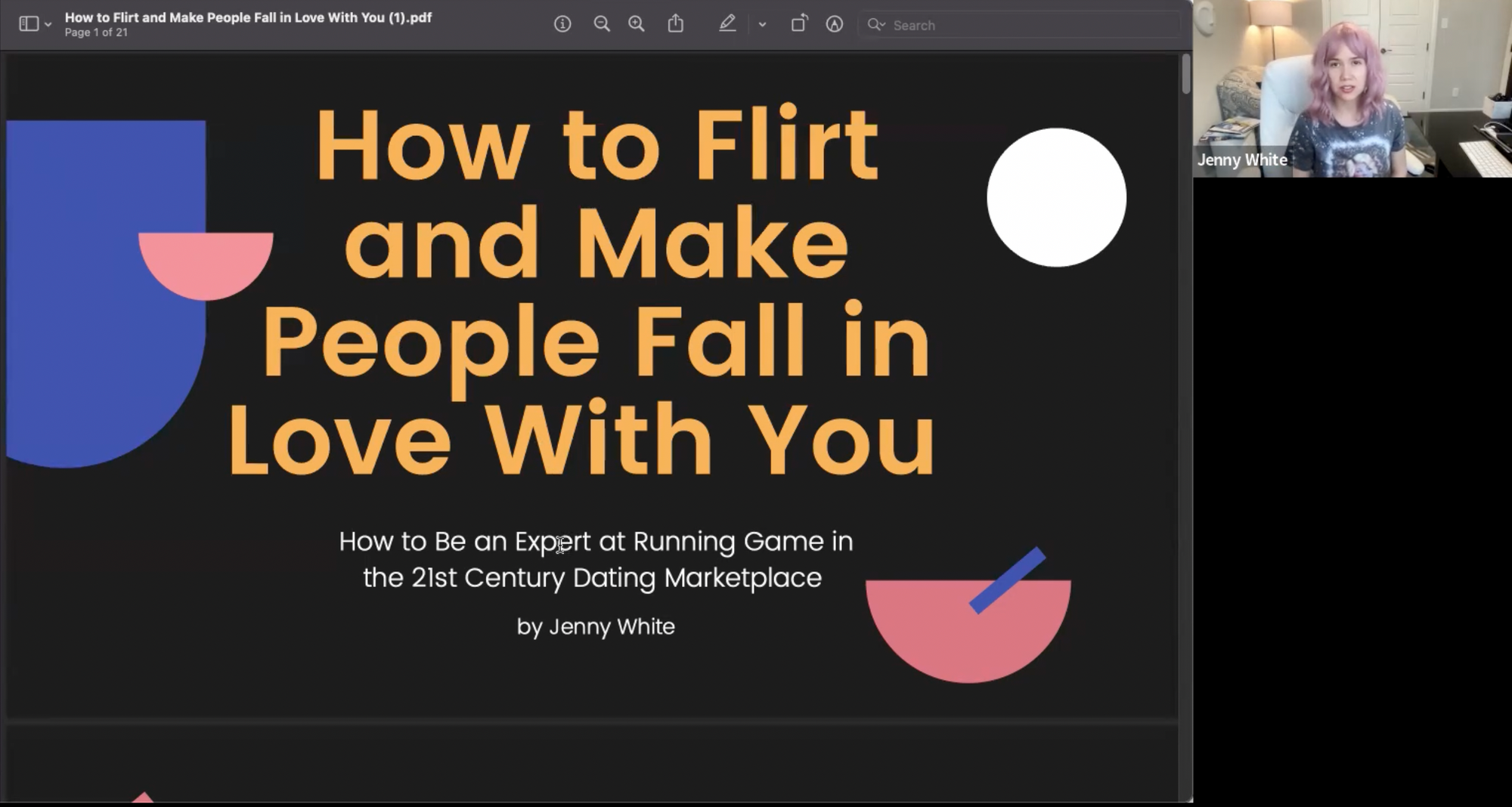 In this highly-specialized course you will learn the fundamentals of flirting such as:
How to expertly time texts
How to keep people interested and get them hooked
How to be captivating and interesting to others using a very simple, basic formula that is foolproof, reliable and very easy to use
How to make people feel sexy and excited in interacting with you and keep their attention forever where they won't want to leave the conversation
How to avoid making those big flirting blunders that turn people off and cause them to ghost you and lose interest
How to get people to fall in love with you in just a week (this is NOT an exaggeration, if you follow the information provided in this course, they will fall in love with you in a WEEK)
And so much more. This 2-hour long course will help you master all the basics of flirting and will get you primed for understanding what people WANT from you in flirting and make them desire you.
Click the button below to purchase:
PLEASE NOTE: After your purchase is completed, you will be immediately directed to a page where you will be given the link to the class along with the password to access. Please keep a copy of the link and password and hold onto it for future reference. It is not accessible without the password. The course is yours to keep and is available for you to access at any time.
---
Hint: Only select courses will be available for individual purchase in the future. If you want full access to all my flirting courses which include one-on-one support, Q&A sessions, live interactive flirting and highly individualized help, please subscribe here: