Alexander J.A Cortes Speech at 21 Convention - Archetypes of Masculinity
An insightful presentation on the archetypes of masculinity featuring Mr. Alexander J.A Cortes, writer, speaker, fitness expert and entrepreneur.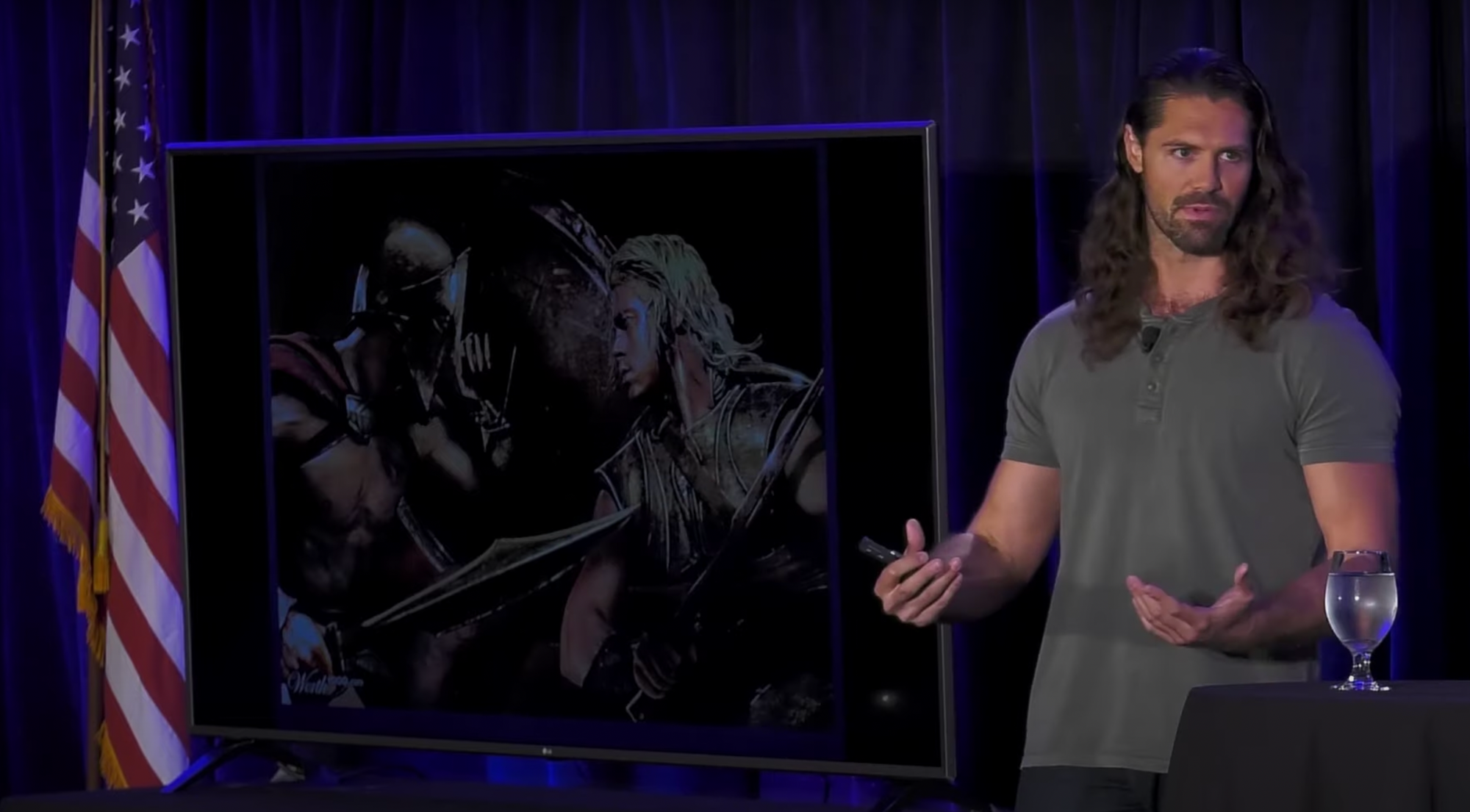 I've been meaning to share this riveting presentation featuring Mr. Alexander Cortes, a fitness expert, writer, entrepreneur and legendary deep thinker/logician on masculinity and what it means to be a masculine man in the modern age and beyond.
His insight is unrivaled and the wealth of information you'll discover here is profoundly inspiring–how to be a man, how to rediscover and engender your own sense of masculinity according to several archetypal models, as well as some much-needed "guy talk" with a level of candidness that is highly entertaining and just plain brilliant.
The most valuable piece of advice I found over the one-hour presentation is for men to get in the ring and fight–to reawaken their fecundity and get it peaking full steam by "suffocating" the passiveness right out of the male body.
That's right. Get choked out. Seems excessive but also inarguably effective. I may not be a man but I get a clear sense of what the experience must be like according to Mr. Cortes–pushing yourself to the limit. That's what men must require of themselves in order to become truly masculine.
He continues to encourage men to work towards achieving masculinity using methodologies which haven't been appropriately modeled for men in decades–men don't know what a masculine man looks like, where Mr. Cortes embodies it in every human way possible.
Alexander is a great role model for young men and all men alike–he offers a treasure trove of information on what men must do to achieve masculinity in the 21st century.
You can also preview his work at cortes.site where you can find a library of resources on masculinity and health and wellness as well as self-mastery and self-development/improvement for men (along with some great info for women too).
I sincerely hope you enjoy this presentation as much as I have (I've watched it several times) and make sure you bookmark Mr. Cortes' site and follow him on Instagram and Twitter.
Thank you, Mr. Cortes, for all you do for the male community. Your work means a lot to those of us who have much to learn from you.

Love and Many Blessings,
Jenny