Aly & Jenny: A Femininity Podcast on the RealFemSapien Youtube Channel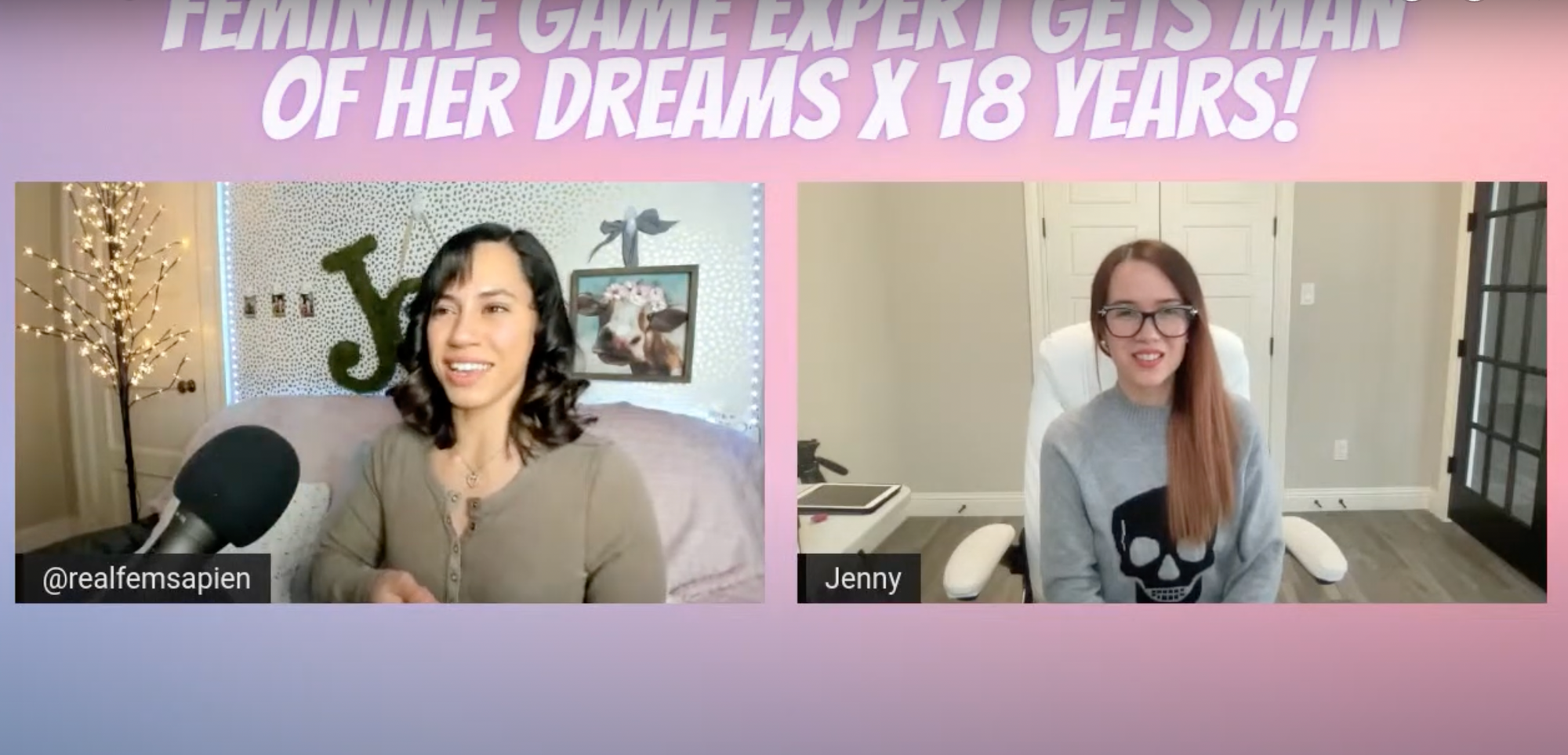 In case you missed it, I wanted to present to you an exciting video podcast interview I did today with my very good friend and colleague Aly aka @realfemsapien whom I met and became well-acquainted with on Instagram.
This two-hour podcast is jam-packed with animated discussion concerning issues pertaining to the family unit, where to meet potential dates aside from dating apps, younger women dating older men, and so much more.
Make sure you give @realfemsapien a follow on her Instagram page and subscribe to her Youtube channel which you'll find linked below.
Hope you enjoy the show and we definitely welcome your feedback, so please feel free to leave a comment on the Youtube video itself and be sure to follow and subscribe to Aly for some very special and unique content centered around helping women rediscover their femininity.
Thanks for tuning in!
Love and Many Blessings,
Jenny
Questions or comments on this column? Have an advice question you'd like answered?
Write me: lovepilled@protonmail.com