Alexander J.A Cortes in The Ascendant Man - Axioms of Masculinity
It's a pleasure to bring to you yet another phenomenal presentation on masculinity featuring Mr. Aja Cortes. Much like the previous film on Archetypes of Masculinity starring Mr. Cortes I posted here some months back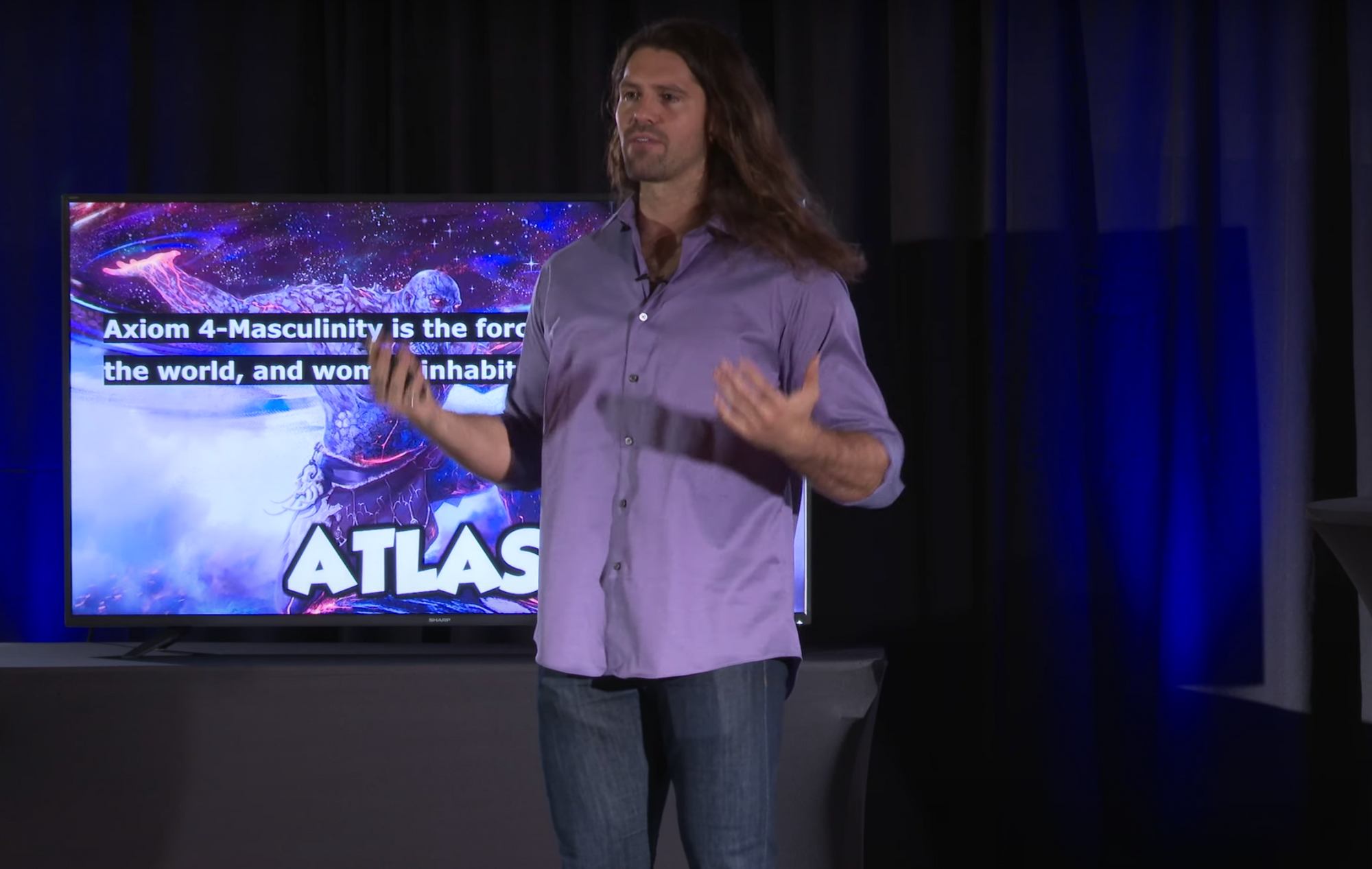 It's a pleasure to bring to you yet another phenomenal presentation on masculinity featuring Mr. Aja Cortes.
Much like the previous film on Archetypes of Masculinity starring Mr. Cortes I posted here some months back, this presentation goes much further in-depth as far as discovering where the "fault" lies in men in relation to their relationships with women.
He discusses the fact that so many men today are "oblivious" when it comes to women and they have no inclination nor the "feelers" to want to understand women but instead hide behind their mostly baseless and unfounded fears–where they ultimately lose frame and eventually, complete control over the dynamics in their relationships with women.
He's right. Men are largely too focused on not knowing themselves. They don't understand themselves as men and they are entirely confused on how to embody specific traits that are internal to man–courage, honor, and being explicit in how they conduct themselves to bring forth those qualities and make them central to their being irrespective of women.
If you depend on women for validation, you're going to run the perpetual rat wheel into no man's land. Women aren't going to desire to be with you unless you have a sturdy grasp of yourself and your identity.
I've said many times before, women want to be part of a man's world. You have to create your world and the women will bring forth the natural, feminine desire to be present and thrive within it.
Take a look at the film below:
Once again, Alexander hits it out of the park. I can't really recall anyone in recent memory who provides such a clear, succinct and resonant explanation of sexual dynamics as they relate to men on the whole.
I invite you to make you a big bowl of popcorn and pull up chair, sleeping bag, hammock, etc., and get real cozy. This video is as entertaining as it is mind-penetrating–nothing in the world can be articulated any clearer than by, Mr. Aja Cortes himself.
Also, make sure you make your way over and peruse his library and wealth of information which can be found at:
And do stop by and let me know what you think of the film on Instagram.
Love and Many Blessings,
Jenny
Questions or comments on this column? Have an advice question you'd like answered?
Write me: lovepilled@protonmail.com